What's Better Than Saving Time Or Making More Money? Doing BOTH At The Same Time![EXCLUSIVE] Insider's Secret To Turning $1 Into $6 … All Day, EVERY Day
Breakthrough Software Lets You QUICKLY & EASILY Maximize Profits OVERNIGHT - Even With A
TINY Budget
ROI Eye Is Your Social Ad Spends Optimizer - See Exactly How In This Quick Video:
MAXIMIZE Income Growth, MINIMIZE Risk... WITHOUT:
Wasting another PENNY on unprofitable ads
Struggling to figure out specific campaign results
Wondering EVER AGAIN how to scale your income
Works with ALL page builders, sales funnels, eCom platforms, affiliate promotions, CPA offers, websites and more...
Marketing
FOR PROFIT

Made

Easy
"Selling seven figures worth of software this year, I really needed something to keep track of my multiple vendor accounts. I used to track it all manually on a daily basis but have been paying someone on my team to do it for awhile now. This is going to save and make me more money! I love ROI Eye!"

Abhi Dwivedi,

Vega6 Technology ltd
"I recently started JobRack, my new startup but I have multiple other businesses constantly earning me income. With JobRack being my primary focus, I needed something to calculate my ROI for me on a daily basis. I now take a sip of my coffee every morning, log into ROI Eye to check my stats and then I can get back to building my new company!".

Neil Napier,

CEO, JobRack
"Being an experienced CPA marketer and product vendor, I always wondered if it was possible to create a software that would gather ALL of my online sales results from all my platforms under one dashboard - and then SocialOptimizer popped up. Can't wait to use this going forward!"

William Souza,

Owner of CPA Evolution
"Tracking ROI from Facebook Ads can be a total pain in the neck when you have sales coming through multiple processors, stores, etc. ROI Eye is just the tool we've been looking for to give us the visibility we need!"

Mike Cooch,

Co-Owner of DigitalMarketingLab.com
The 3 Most Important Letters For Every Marketer: ROI
Return. On. Investment. That's the only number that counts when it comes to growing your income.
Positive ROI means you can scale and build quickly. Because for every dollar out, you've got more coming in.
Negative ROI means you've got to fix - or ditch - what's wrong before you can move forward.
Bottom line? You've GOT to know this number for any and EVERY campaign you run.
Winning ROI Isn't Everything: It's The ONLY Thing
A Story Of 2 Giants...
Look at the big picture. Let's compare two huge companies to see how they each performed over the course of one year:
Year Over Year Revenue Growth: 2014 - 2015
What's one of the key differences? Simple. Amazon did a better job of managing return on investment. In this case, it was a difference of 18.2 BILLION dollars in just one year.
The Art Of Turning $1 Into $6
That's what it comes down to. Marketers that struggle, fight to turn each dollar they invest into one dollar in returns.
While businesses that dominate EASILY turn each dollar into six.
The sad part? Only about 5% of companies in EVERY market are able to do it consistently.
Consider:
Of over 12 million eCommerce stores, only 5% make annual sales of $1000 or more - internetretailer.com
Meaning only 650,000... Out of over 12 million stores are breaking even or making a profit!
These numbers are consistent in any industry or niche:
Only 5% or less of all affiliate marketers generate a full time income
Same for product creators, CPA marketers, bloggers and more...
But advertising costs and competition keep climbing:
FB's advertising revenue jumped 57% in the first quarter of 2016 - The Wall Street Journal
Facebook just passed 3 million advertisers - Business Insider, March 2016
How do you win when costs and competition keep getting bigger?
The top earning marketers making THOUSANDS each day - while others STRUGGLE just to get by - are crunching their numbers.
Just like Amazon, even if on a smaller scale. For every dollar they invest, they know exactly what they get back.
When something works, they scale the heck out of it.
When something doesn't work, they either fix it or dump it and move on.
Meaning they can grow their businesses at lightning speed WHILE minimizing risk AND maximizing profits from every promo.
Imagine spending $5 on ads knowing you would get $30 back every time?
Would you still have a problem spending $1000 on ads (making $6000 back)?
Strength In Numbers: The 764% ROI Case Study
Like many, we haven't always crunched our numbers when running ads. But seeing the industry trends, we thought we'd give it a try.
So in a recent campaign, we checked every number we could get our hands on. After a few small tests, we had the data we needed to scale and THIS is what happened:
Results like these speak for themselves. Needless to say, we instantly became hooked on the NEED to continue playing the numbers.
Faster Growth With LESS Risk
Imagine being able to predict with laser-like precision your profitability from every campaign.
WITHOUT slaving away crunching numbers …
Or worse yet spending HUNDREDS per day on outsourcers to do the same.
Just extract MAXIMUM profits from every single product or service you sell. Meaning - the chance to grow YOUR income to levels beyond your dreams by always picking the winners.
Regardless of your business model.
Picture making OPTIMIZED profits whether you're running traffic to an eCom store, affiliate promo, website or sales funnel.
The
REAL Cost

Of Maximizing ROI
Currently there are 2 ways to get the numbers you need to RAPIDLY scale your income:
Hire an outsourcer - which can cost 100s per day for the time it'll take
Either Way, The Process Goes Like This:
Set up a spreadsheet
Login to EACH of your merchant accounts, including affiliate networks, eCom stores, websites and tracking softwares
Enter the earnings from EACH account into the spreadsheet
Open your FB ad account
Record the ad spend for each campaign AND ad set you're running
Calculate total and individual campaign stats like revenue, ad spend, profit, ROI and more
Of course you'll need to do this daily.
And accept the INEVITABLE mistakes that happen when manually entering this much info.
Then, take your "best guess" when deciding how to scale. Because your stats are only as current as the LAST time you checked them.
But you simply CAN'T scale predictably without this kind of daily information.
If this sounds like a lot of work - let us assure you, IT IS!
FINALLY there's a way to get the SCALING info YOU need WITHOUT the time suck or costly outsourcing expenses.
Ready To Turn YOUR Campaigns Into CONSISTENT Profits?
Brad Stephens and Sam Bakker here to share EXACTLY how to optimize your ROI. By AUTOMATING the numbers you need to grow your income.
You may have heard of some of our previous products, including Targeting Inspector, AudienceDrill, SproutAudience, BoltPublisher and Revamply. We specialize in creating tools that optimize profits while saving you time.
We both started out by helping companies maximize profits using Facebook. In fact, Brad was the first person to introduce FB targeting software to the market.
Over the years we've spent HUNDREDS of THOUSANDS on FB ads, and learned the hard way what it takes to optimize campaigns. But enough about us. Let's talk results:
These Kinds Of Results Simply Come From Knowing Your Numbers - And Can Be Achieved By ANYBODY.
When you know at a glance how each campaign is performing, you win.
The above result didn't come on the "1st try". It happened after evaluating the stats and scaling our top performing ad sets.
Then spending months and thousands to develop a software that does all the heavy lifting.
Without a tool like this, you'll always be in the dark about how your campaigns are performing, and how to grow your business.
This simple software has become the most important tool in growing our businesses.
Don't Want To Crunch Numbers Or Hire Specialists?
You don't have to, because we created this software to automate the entire process of maximizing your ROI. Any campaign run on ANY platform, and you get the numbers YOU need in real time, 24/7:
We developed this software because EVERY marketer deserves:
A business that works for them, NOT the other way around.
To minimize risk while growing their income.
To have instant access to the key numbers to grow their business, REGARDLESS of budget
That's Exactly What This Software Does And Here
Are Just Some Of The Results:
"I integrated ROI Eye with my Facebook account with one click and I'm blown away with how easy it is to view analytics on all my campaigns now. This is going to save my team and I hours of manual number crunching!"

Karthik Ramani,

Owner of MemberHub
"Knowing how important numbers are in business, I really understand the value behind the software. Calculating metrics for all my different accounts and ad accounts normally takes me ages but I now have an automated solution. I can literally login and check my performance across all my selling platforms anytime of the day".

Ben Murray,

7 Figure Marketer
"Building my own internal team this past year - we were able to expand on multiple income streams and we were actually considering building something internally for us to track so we didn't have to keep going back to our unorganized spreadsheet.. It was chaos! Seems like ROI Eye beat me to market. Well - now I'm a customer!"

Stefan van der Vlag,

Co-founder Convertifire
"ROI Eye is something truly unique. Instantly being able to see all my stats & analytics, allows me to optimize & scale my winning campaigns. This makes what was a time consuming & painstaking task very very easy!"

Lee Pennington,

Owner of DropMock & OneSoci
3 SIMPLE Steps

To Maximizing Your ROI And Profits:
Login to the cloud-based software...
Connect your FB ad account and merchant accounts… the software handles every type of earning account from affiliate networks through to eCom stores, websites, sales funnels and more...
Get ALL your key stats including sales, costs, ROI & other crucial metrics in REAL time - updated 24/7 so you know precisely how to scale your campaigns...
Check Out This Quick Demo To See EXACTLY How
ROI Eye Puts More Profits In Your Pocket:
Claim Your Exclusive Launch Discount
To

ROI Eye

Now!
Once this limited launch closes, the cost increases to a monthly subscription
so get in for this low one time fee while you can!
Under The Hood Of
ROI Eye
The Ultimate ROI Booster:
1st EVER platform to bridge your FB ads account with EVERY one of your merchant accounts. Get an instant performance update  of each product in every campaign – at campaign OR ad set level!
24/7 Real Time ROI Tracking
Analyze all vital stats directly from the dashboard. Make profitable decisions using "always up-to-date" data.
The software guarantees 100% accuracy of all stats it delivers. Avoid costly errors that happen from manually crunching numbers...
The web-based software integrates your ads account with each revenue platform in a single click. It's never been faster or easier to get the numbers you need to grow your business.
Get real-time ROI plus detailed stats on each campaign you run, right down to specific ad sets and products. Minimize ad spend while scaling the winners to grow quickly and predictably.
Wading through hundreds of sheets & tabs to find essential numbers is a nightmare. With ROI Eye, everything you need is organized, clearly laid out and EASY to find.
Analytics for Interests & Custom Audiences
Connect your Facebook ad account once and watch as ROI Eye automatically pulls detailed analytics on your most successful interests and custom audiences for all event types and reports this data back to you. Become a ninja in your niche by having this never-before-possible information at your fingertips when starting a new ad campaign!
You'll Save So Much Time & Money You'll
Wonder What You Did Without It!
Without this level of crucial feedback, every investment you make involves unnecessary risk. We've all wasted money on under-performing campaigns before. Now you'll never have to do that again!
Time spent manually updating data is time AWAY from building your business. Let the software do the crunching so you can focus on the only thing that matters: growth.
Even More

Powerful Features

Include:
All-Inclusive Income/Expense Tracking - unlike any other software, ROI Eye accounts for every dollar. It tracks additional expenses such as shipping & merchant fees, as well as bonus and prize income. Get a COMPLETE picture of the REAL performance of each campaign.
Campaign Overview - make decisions in SECONDS with a birds-eye view of individual and overall campaign performance. Instantly determine which campaigns to ditch, tweak or scale to maximize your ROI.
1-Time Setup - set it and TRULY forget it. Once each campaign is setup and activated, it's automated for life or until you switch it off.
Notes - Easily add reminders RIGHT INSIDE the dash so you never miss a step. Want to increase or decrease your ad budget for a specific campaign tomorrow? Pop in a note and you'll be reminded the next time you login.
100% Facebook Compliant - the software has been manually approved by FB and ties in directly with its API. You get accurate, automated results and your ads account will NEVER be at risk by using the software.
Never rely on outdated or inaccurate numbers again, forget about waiting for slow-loading FB ads reports, and SAVE your money by not paying outsourcers for data entry.
With ROI Eye, you'll get an instant overview of your business ANYTIME you want. So you can grow faster and more predictably than ever before.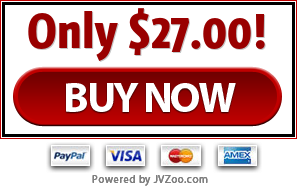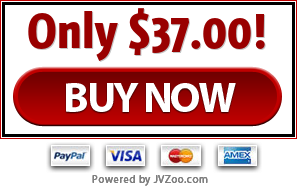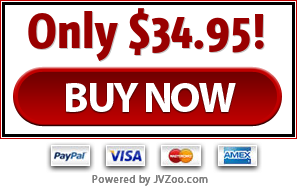 Who Should Be Using ROI Eye?
The software's been built from the ground up to help any marketer increase their ROI. If you're using
FB ads or want to in the future - ROI Eye is for you. It'll be ESPECIALLY powerful for:
eCommerce Vendors - whether you have your own store or promote affiliate products, knowing your numbers is critical. ROI Eye hand delivers the stats you need to maximize profits and minimize costs
List Builders - you know what a lead is worth, now you'll ALWAYS know exactly how much each lead costs. This INVALUABLE info lets you grow your list with minimum risk while letting you tap into new markets
Social Media Marketers - leverage the power of paid traffic to build your following and fanbase ... WITHOUT wasting another penny on tire kickers
Affiliate Marketers – view statistics from any affiliate platform and your FB ads account to instantly see how each campaign is performing

Product Creators - this 1st-of-its-kind tool integrates with your website AND sales funnels. You get INSTANT feedback on how your entire funnel is performing so you can maximize sales at every step
Beginner FB Marketers - we WISH this had been around when we got started with FB ads. You'll save potentially THOUSANDS on unprofitable ads and get positive results MUCH QUICKER with the real-time feedback provided
Will ROI Eye Work For Me?
Yes - We Absolutely Guarantee It!
The ROI Eye Unconditional
100% Money Back Guarantee
Pick up ROI Eye today - and put it to use in your business for the next 30 days. Completely risk-free.
We guarantee that when you use the software you'll be DELIGHTED by the real world, real time stats it provides. We further guarantee that by simply taking action, you'll improve your OVERALL ROI on your paid campaigns.
If at any time you have a technical issue, just contact our dedicated support desk and we'll have you up and running in record time.
In the HIGHLY unlikely event you decide ROI Eye doesn't save you time while increasing profits and ROI, just ask for a refund. We'll send your low one-time investment back immediately... What's more fair than that?
So invest today with complete confidence, and know that your purchase is completely covered. You've got nothing to risk.
The Time To Take CONTROL Of Your
Business Growth Is Now...
Ready to become one of the top-earning 5% in your niche?
Grow your income predictably and with less risk than ever?
Save time, frustration and money while doing it?
Hit The Button Below To Lock In
Your Discount Now!
Remember - when this launch ends, ROI Eye will ONLY be available for a monthly fee.
Grab your lifetime license for this low one-time cost while you can!
We wish you the best of success in growing your business and income.
P.S. By all means, take your time making a decision … but hurry up while you're doing it! The pricing model switches to monthly subscription as soon as launch ends, so this is your chance to get this life changing software at the lowest possible cost.
P.P.S. Everyone knows FB is the best place to reach your customers. But ad costs are on the rise, so maximizing your ROI is more important than ever. This proven tool will let you do it so you can scale your business with minimal risk. You're covered by our unconditional guarantee, so you've got nothing to lose.
Answers To Frequently Asked Questions
What's Needed For ROI Eye To Work?

All you need is a Facebook ads account. The software synchronizes your FB ads account with eCommerce platforms, affiliate networks, even your websites and sales funnels.

Do I Need Any Technical Skills?

None at all. Everything connects with a single click and you're walked through exactly how to do it.

Are Updates Included?

Absolutely. We use this EXACT tool in our own businesses, and have a dedicated development team in place. Any and all future updates are included and you won't have to do a thing as we take care of it all behind the scenes. In fact since our BETA testing round we've already added several new features based off customer feedback.

Is My Campaign Data Secure?

Great question! We value the security of your campaigns and guarantee 100% protection of all your campaign data. We have a full team of server security experts that continually test our servers. Your information is completely protected and not viewable by anyone – including anyone from our team.

Is This A Desktop Software?

Nope – ROI Eye is cloud-based, meaning it'll work on both Mac and PC. All you need is an internet connection and you're good to go!

Is This Only For eCom Marketers?

Not at all! We just have the Shopify integration for convenience to Shopify vendors. This is for anyone running Facebook ads. The Shopify integration is 100% optional. This can be used to track sales from affiliate promotions, product sales, sales funnels, websites, CPA offers etc. As long as you run Facebook ads, it's going to help you.